Fitzmaurice
Introduction to Fitzmaurice Voicework®
The next overview of Fitzmaurice Voicework® will be offered on the 28th of April (Saturday) from 10 a.m. to 5 p.m at Seydways Acting Studio.
The fee is $120. Click here to register.
Class Info....
Classes in the Fitzmaurice Voicework® are offered on an on-going basis at the Phoenix Theatre Annex, 414 Mason St. 4th floor — just a few blocks from the Powell MUNI / BART station in downtown San Francisco. Classes are held Fridays, from 10:00 a.m. to 12:00 p.m.
What is Fitzmaurice Voicework®?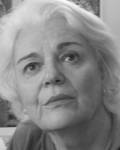 Fitzmaurice Voicework® combines classical voice training for the theatre with adaptations of several body-based disciplines including yoga, bioenergetics, and shiatsu.
The first phase, called Destructuring, opens the breathing (the energy for voice) and reduces bodily tension, which masks and limits the full range and expressiveness of the voice. The actor becomes aware of vibration throughout the body and deepens the connection of the voice to spontaneous impulse.
The second phase, called Restructuring, develops support and focus for the voice so that actors can share themselves fully, without straining with other actor and with audience large and small.
Interview with Catherine Fitzmaurice (reprinted from Acting Now Magazine)
Where is Fitzmaurice Voicework® taught?
Fitzmaurice Voicework® is taught in the MFA Acting programs at Yale and Harvard Universities, at the American Studio of the Moscow Art Theatre, At NYU studios and in many other training programs throughout the world.
About the founder, Catherine Fitzmaurice
Catherine Fitzmaurice studied at the Central School of Speech and Drama in London, England where she was a scholarship holder and prizewinner. During the last thirty-five years, she has adapted body-based disciplines (yoga etc.) for voice training and combined with classical techniques to form Fitzmaurice Voicework®.
Now based in New York, she has taught voice all over the world, including Julliard, Yale, Harvard, NYU, The Central School of Speech and Drama, and the Moscow Art Theatre. Ms. Fitzmaurice is currently writing a book about her work. For more information regarding this technique, please visit her website.
Other Class Information:
Seydways Acting Studios | Studio ACT | Private Coaching
Copyright © 2004-2007; Cynthia Bassham
Original Site by ess-eff webworks